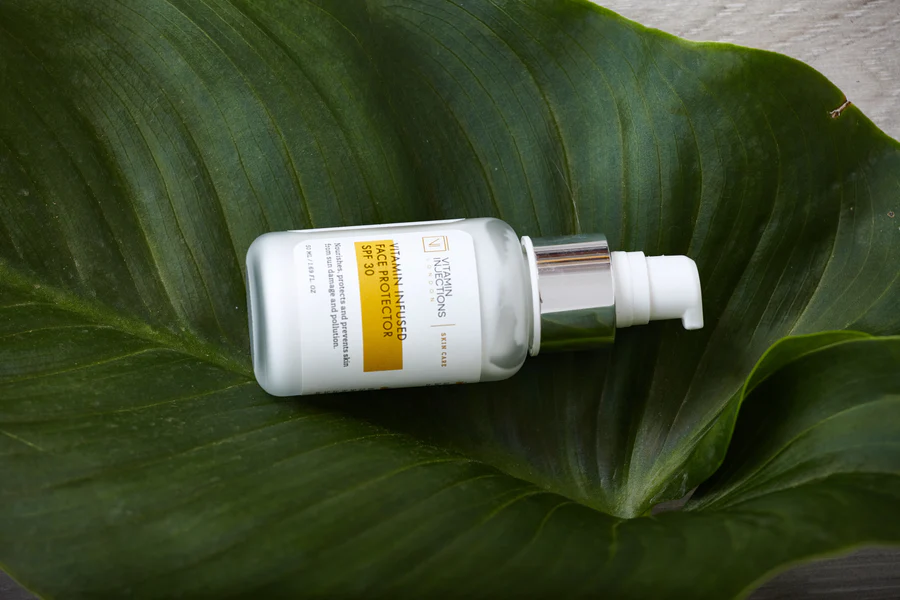 House of Coco's summer skin care routine
July 18, 2019
We're super excited to announce the launch of our vitamin-enriched skin care range! Our multi award-winning founder Bianca Estelle, Director of the renowned Vitamin Injections London clinic, has formulated the ultimate range of products that target almost any skin care challenge.
As vitamin nutrient therapy specialists, we know better than most how vitamins, minerals, enzymes, and antioxidants play an integral role in keeping us looking and feeling good. Our skin is exposed to damaging free radicals on a daily basis, and we regularly see how vitamins improve the skin's health and appearance when infused into the body. The challenge we faced was to apply a similar principle to topical skin care, suspending our chosen active ingredients in carriers that could better facilitate their penetration. We've achieved this through Vitamin Injections London Skin Care's advanced products, that – when applied to the skin – immediately get to work on restoring its health and instilling it with a healthy glow.
Intravenous vitamins aren't always the most practical solutions to everyone's skin concerns, which is why we bottled up the highest quality ingredients and drew upon our years of experience to perfect the most effective daily regime possible. Easy-to-use and sustainably packaged, the VIL Skin Care range is based upon combinations of vitamins A, B, C, and E, all of which have the power to protect and enhance your complexion. Shop our products here or visit our clinics and check out our full range at our Birmingham and Ibiza Pop-Ups.