Vitamin Injections London Skin Care is set to take the UK by storm. Now, you can benefit from our vitamin nutrient therapy treatments at Vitamin Injections London's clinics, and at the same time, stock up on our gorgeous new skin care range in Birmingham and at Pikes Hotel in Ibiza, where we retail our full line of VIL Skin Care products all year round!
Business owners and professionals in the health, beauty and wellness spheres are eligible to retail VIL Skin Care products. Get in touch with us and apply to join our retailer programme.
PRICE LIST
Planning to become a retailer for Vitamin Injections London Skin Care products? The list of wholesale prices for VIL Skin Care products is now available to download.
AVAILABLE ALL YEAR ROUND
Birmingham Pop-Up Clinic (F45 Birmingham Central)
Our team is popping up in Birmingham with our revamped IV therapy menu. Get a quick glow-boost in your lunch hour, or treat yourself to a refreshing vitamin infusion in-between shopping! Don't miss the opportunity to meet our fabulous team face-to-face and we'll happly answer any questions you may have regarding our new skin care collection.
We're at F45 Birmingham Central from 12.00pm to 7.00pm on selected days throughout the year. Check out our calendar here!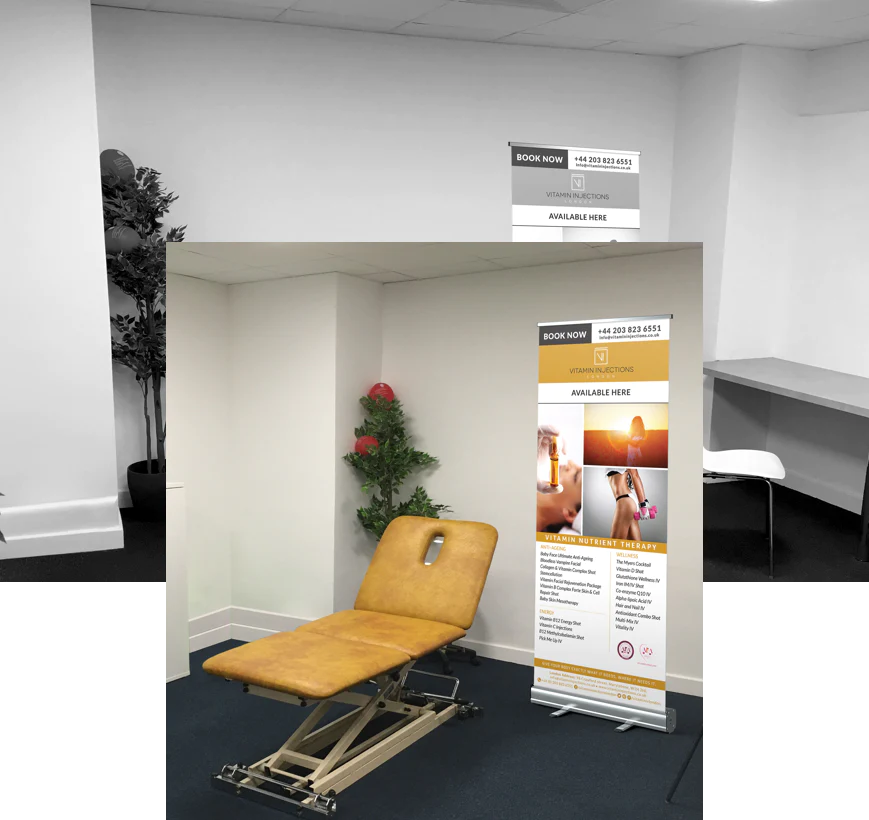 ON SALE @ F45 BIRMINGHAM CENTRAL
Our VIL Skin Care range is available at F45 Birmingham Central and Pikes Hotel. For vitamin nutrient therapy in the UK, contact us to book an appointment.