Create positive skin vibes with this nifty cleansing tool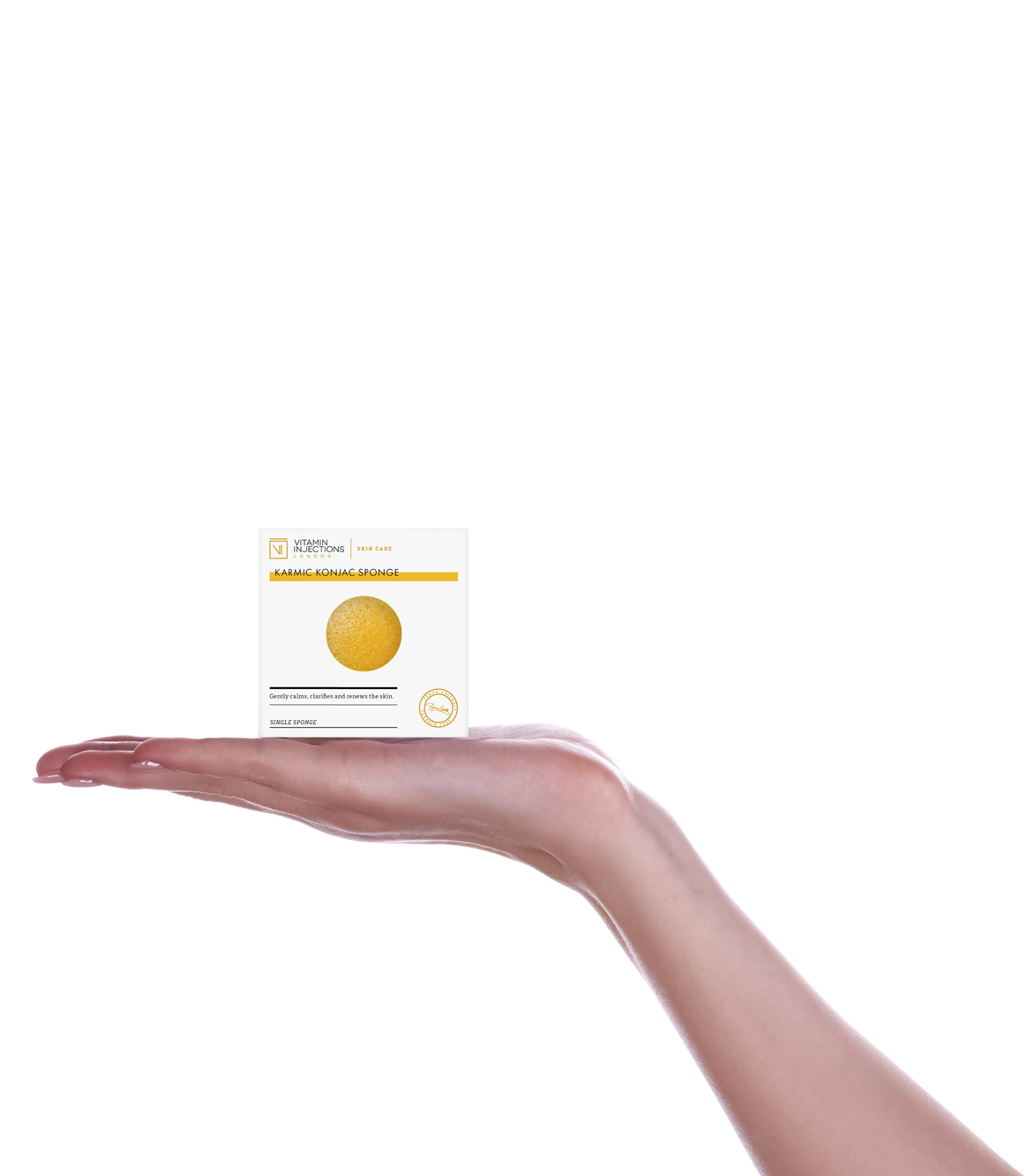 SPONGE AWAY THE DAY
This completely natural beauty must-have buffs and polishes the skin to reveal a brighter complexion. It's infused with Vitamins C, E and A, along with Zinc, Copper, and Magnesium to seriously supercharge your cleansing ritual.

This clever little sponge is also loaded with Citrus Fruit Extract and Yellow Clay to help exfoliate the skin by gently removing dead skin cells for that cleaner-than-clean feeling. The Karmic Konjac Sponge also helps products to penetrate the skin better.
BENEFITS
Derived from the natural fibres of the Japanese Konjac Root, the Karmic Konjac Sponge is a hypoallergenic necessity in your daily cleansing ritual. Throughout the day, our skin is exposed to airborne bacteria and pollution that can leave pores thoroughly clogged. Luckily, the Sponge is a great way to give your skin a well-earned break by deep-cleansing the skin after it's braved the urban elements. Incorporate it into your regular skincare regime by using it in conjunction with our C The Difference Cleanser.
HOW TO USE
Dampen the Karmic Konjac Sponge and apply half a pump of C The Difference Cleanser to its surface. Massage in a circular, upward motion for 2-3 minutes, ensuring that you cover the entire face. If necessary, rinse the Sponge with warm water and repeat. Allow your skin to dry naturally, and finish with our Vitamin B Miracle Serum (the Sponge makes light work of removing our Vitamin Infused Miracle Mask too!)
INGREDIENTS
100% Konjac Glucomannan, Citrus Extract Powder, Vitamins C, E, & A, Zinc, Copper, Magnesium, Yellow Clay
GOOD TO KNOW
Use within 12 months once opened, or keep it on your vanity unopened for up to two years.
NOTE
Due to formulation improvements, the colour, texture, scent and appearance may vary.
LOVE MY KONJAC SPONGE!
I HAVE PURCHASED OTHER KONJAC SPONGES FROM OTHER BRANDS PREVIOUSLY, BUT THIS ONE FROM VIL IS BY FAR THE BEST. IT DOESN'T LOSE ITS SHAPE OR FLAKE OFF, AND YOU CAN CLEAN IT EASILY IN HOT WATER. I USE IT TO WIPE OFF MY VIL FACE MASK, AND TO CLEANSE MY FACE DAY AND NIGHT.
Gentle way To start tHe day
Small enough to work Delicately around my lash extensions! And so soft when my skin is feeling fragile. Love that it's eco-friendly too!
VIL SKIN CARE STARTER SUBSCRIPTION
CONFIDENT SKIN STARTS HERE

C The Difference Cleanser

Vitamin A Night Shift Repair Cream

Vitamin C 20% Super Serum

Vitamin Infused Face Protector SPF 30
£148 £118 FOR TWO MONTHS - SAVE 20%!