[50% OFF]Vitamin B Miracle Serum – 30ml
Get ready to tackle every skincare challenge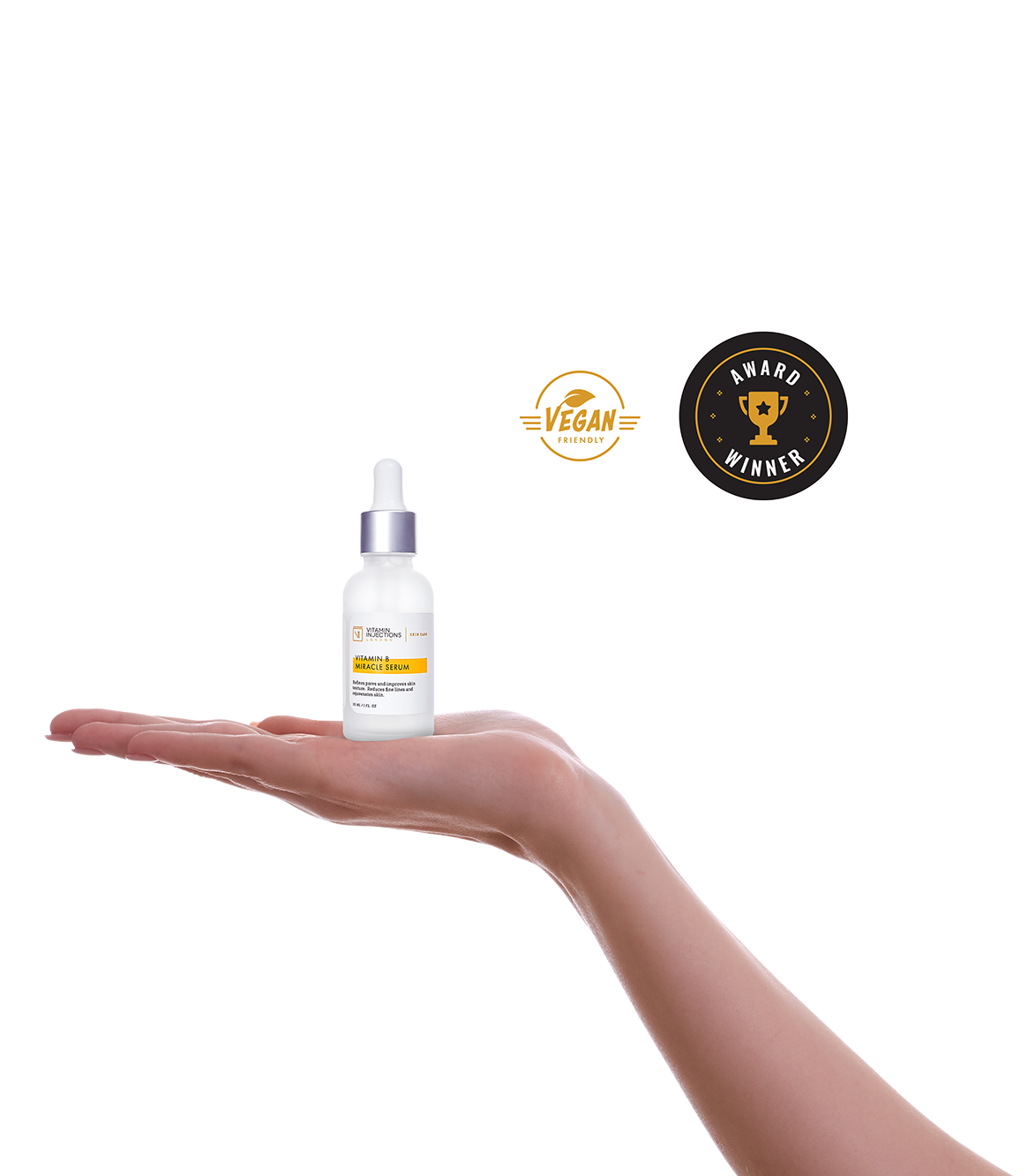 BETTER SKIN STARTS WITH (VITAMIN) B
Vitamin B isn't fussy. From dryness to excess sebum, Vitamin B is your complexion's friend. It will tighten pores, fight signs of ageing and even help to control acne. No wonder skin experts call it a miracle in a bottle!

Our Vitamin B Miracle Serum performs daily skin magic. Niacinamide sorts out pores, improves skin tone and deals with dullness, whilst Vitamin B5 and Hyaluronic Acid boost hydration levels and leave the skin looking fresh and rejuvenated. All of this makes it the ultimate multipurpose serum that gives you better-looking skin, day after day.
BENEFITS
Vitamin B is the ultimate ingredient for a super-effective skincare ritual and with that in mind, we're pretty sure that our Vitamin B Miracle Serum is part magic. From minimising open pores and repairing damaged skin cells, to rebalancing breakout-affected skin and brightening uneven skin tones, our Vitamin B Miracle Serum really does what it says on the bottle (and then some)! Containing a range of ingredients including anti-inflammatory Vitamin B5 and hydrating Hyaluronic Acid, the Serum is suitable for all skin types and is particularly good for oily and combination skin.
HOW TO USE
Use twice daily in the AM and PM after cleansing with C The Difference Cleanser and the Karmic Konjac Sponge. Massage into the skin until fully absorbed. In the AM, follow with the application of Vitamin Infused Face Protector; in the PM, give our Vitamin E Everything Moisturiser a whirl.
INGREDIENTS
Vitamin B3 (Niacinamide), Vitamin B5, Hyaluronic Acid
GOOD TO KNOW
Use within 12 months once opened, or keep it on your vanity unopened for up to two years.
NOTE
Due to formulation improvements, the colour, texture, scent and appearance may vary.
VIL SKIN CARE STARTER SUBSCRIPTION
CONFIDENT SKIN STARTS HERE

C The Difference Cleanser

Vitamin A Night Shift Repair Cream

Vitamin C 20% Super Serum

Vitamin Infused Face Protector SPF 30
£148 £118 FOR TWO MONTHS - SAVE 20%!