[50% OFF]Vitamin C Boost And Brighten Body Lotion
Smooths and nourishes to keep skin in peak condition all year round
Note: this product comes without a box.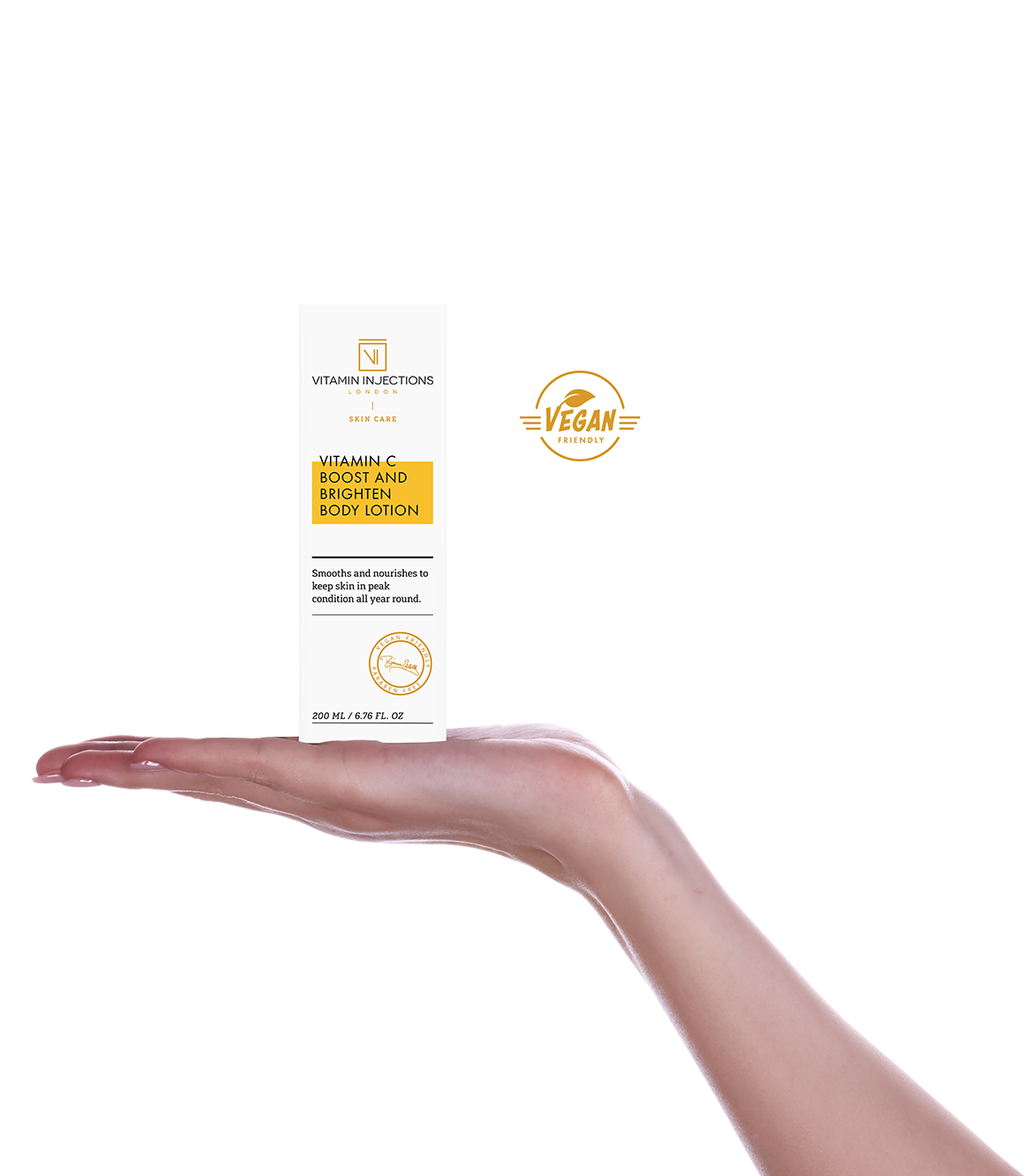 BYE BYE, DULL SKIN.
Vitamin C Boost and Brighten Body Lotion is an advanced formula to enrich and nourish your skin. It fights toxic elements that cause harm to your skin and make it look dull. It keeps your skin smoother all year round.

This product contains a combination of skin-friendly nutrients including vitamin C, and Hyaluronic Acid. These nutrients protect your skin against toxins, sun damage, ageing, and free radicals and maintain its youthful charm.

Our Vitamin C Boost and Brighten Body Lotion also contains Grape Seed Oil, Shea Butter, and Macadamia Oil, which moisturises your skin and make it softer and smoother. Regular use of this lotion helps you avoid wrinkles and crepey skin and other signs of dryness and brighten your complexion. It also improves the skin tone and turn your dull and lustreless skin into a vibrant and youthful one.
BENEFITS
Our Vitamin C Boost and Brighten Body Lotion provides your skin with much-needed nourishment in the form of several skin-friendly nutrients including vitamin C and Hyaluronic Acid. When used regularly it supports collagen production to reduce signs of ageing, improves the texture of skin and restores a youthful glow.
HOW TO USE
Apply in the AM and PM after showering to all areas of the body. Can be used as often as desired.
INGREDIENTS
20% Vitamin C, Vitamin C Complex (L-Ascorbic Acid, BV-OSC, Magnesium Ascorbyl Phosphate, Glycerin, Ascorbyl Palmitate), Hyaluronic Acid, Vitis Vinifera (Grape Seed Oil), Macadamia Oil, Vitamin E, Shea Butter
GOOD TO KNOW
Use within 12 months once opened, or keep it unopened for up to two years.
NOTE
Due to formulation improvements, the colour, texture, scent and appearance may vary.
VIL SKIN CARE STARTER SUBSCRIPTION
CONFIDENT SKIN STARTS HERE

C The Difference Cleanser

Vitamin A Night Shift Repair Cream

Vitamin C 20% Super Serum

Vitamin Infused Face Protector SPF 30
£148 £118 FOR TWO MONTHS - SAVE 20%!