Clean Conscience Cleansing Pads – 16 Pads
Soft and reusable facial cleansing pads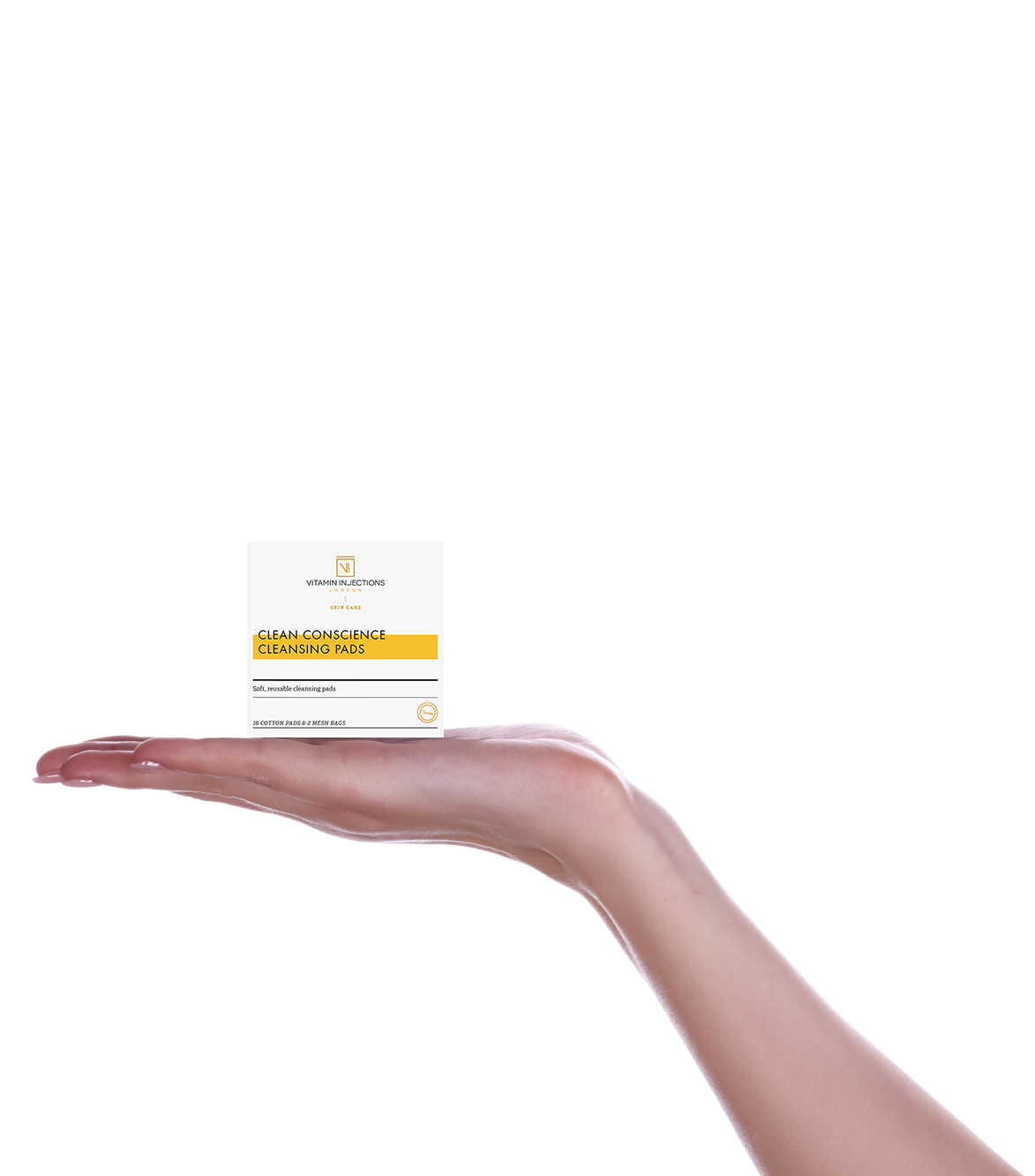 KEEP YOUR CONSCIENCE AS CLEAN AS YOUR SKIN
Our skin loves a good pamper, especially when it's treated with a feather-light touch. Our soft and natural Clean Conscience Cleansing Pads are versatile applicators for removing makeup, applying your daily moisturiser and cleansing away impurities. These 100% cotton pads glide seamlessly across delicate facial skin and can be incorporated into your regular skin care routine in a variety of ways.

Use these light cleansing pads for removing makeup or applying tonics, cleansers and moisturisers. You can also use them for wiping away pore-clogging dust, dirt and sweat that commonly leads to breakouts. Enjoy fresher, more breathable skin with our Clean Conscience Cleansing Pads. These soft beauties come in a mesh laundry bag, and our eco-conscious approach means that you can wash and re-use them again and again.
BENEFITS
Our Clean Conscience Cleansing Pads:
- Are made of pure cotton, making them skin-friendly, non-abrasive and gentle enough to be used on the most sensitive complexions
- Can easily be taken with you whilst travelling, allowing you to continue a healthy skin care routine on the go
- Are washable and reusable, meaning that you can experience the benefits time and time again whilst making a low impact on the environment
HOW TO USE
Use twice daily in the AM and PM. Take one pad and dampen with warm water and your preferred cleanser. Lightly massage into the skin before rinsing with water. Handwash the pad with natural soap and allow to dry naturally. Note: do not put in the washing machine unless in a laundry bag.
GOOD TO KNOW
Use within 12 months once opened, or keep it on your vanity unopened for up to two years.
NOTE
Due to formulation improvements, the colour, texture, scent and appearance may vary.
Envronmental friendly
I suffer from sensitive skin so struggle to find products that are delicate enough but these pads are perfect and have left my skin feeling silky smooth. the added bonus is that they are reusable and environmentally friendly!
I love them!
Guilt-free and saving money
fab idea. don't fEel
wasteful using many in Go as i can just clean (by hand most times) and reuse. Plus i'm so glad i don't have to keep buying one-use pads
VIL SKIN CARE STARTER SUBSCRIPTION
CONFIDENT SKIN STARTS HERE

C The Difference Cleanser

Vitamin A Night Shift Repair Cream

Vitamin C 20% Super Serum

Vitamin Infused Face Protector SPF 30
£148 £118 FOR TWO MONTHS - SAVE 20%!